Without understanding the purpose of these elements, we cannot begin to help our young people learn about their own emotions.
Reading is a great way to activate the imagination and develop our senses and recall ability. Here are some books that promote imagination...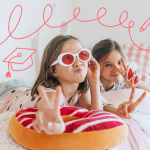 No matter what their day has been like, the energy will have to wind-down a notch after school...and we've got the tips to help.