Make bedtime battles a thing of the past with Moshi + Tonies
Together we bring you an entertaining audio-based world where kids learn mindfulness strategies by day and drift off peacefully to sleep by night.
Keep scrolling for fun activities for kids and interesting reads for parents! Visit tonies.com to get your Toniebox today.
Free Kid Activities
Moshi + Tonies brings to you a collection of fun and interactive kid activities, coloring pages, and more!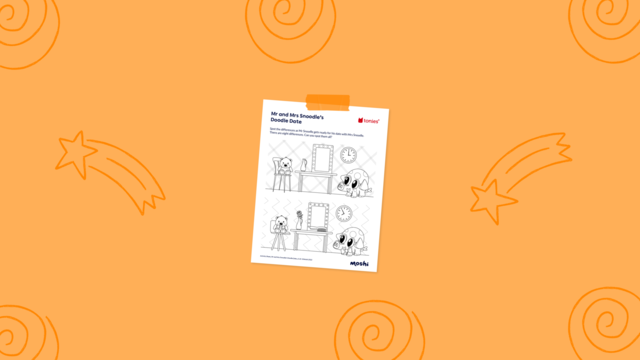 Free Parent Resources
Developmental Milestones
An in-depth exploration of children's development from birth to age 10.
Download the e-Book
The Sensory System
A guide to children's sensory system development from birth to Age 10
Download the e-Book
Social & Emotional Learning
As a parent, you are your child's first teacher - guide them along the way.
Read full article