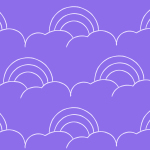 Diversity, Equity, and Inclusion (DEI), as reflected in Moshi content, means that children see themselves represented in the content...
It's natural and healthy for children to feel excitement, anxiety and worry with a new event, challenge or experience. Here's how to explain..
You, along with many other first-time fathers out there, may be feeling some anxiety about the following things...