Educator Raphaele Lancelot-Lemaire explains how she's integrated Moshi into her classroom's daily routine and it's impact on her students.
Download a free activity for children that helps them learn the benefits of deep breathing with their very own pyramid!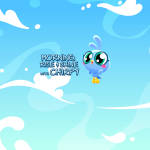 Entering the new year with a positive mindset is a goal we all share. Here are some tips for keeping a positive and optimistic mindset.