Inspiring kids to 'make waves' means encouraging them to not be afraid of being influential and creating an impression. 
As caregivers, we want to ensure that our kids have a smooth transition into their back-to-school routines. Morning, afternoon, and night.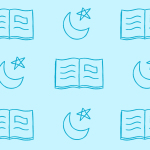 Telling bedtime stories is a great way to bond with your kids and get their imaginations going. Here are some tips on how to tell one...