Meet The Carter Family
15 May 2023 • Words by Bexy
3
mins
Please tell us a bit about you and your family: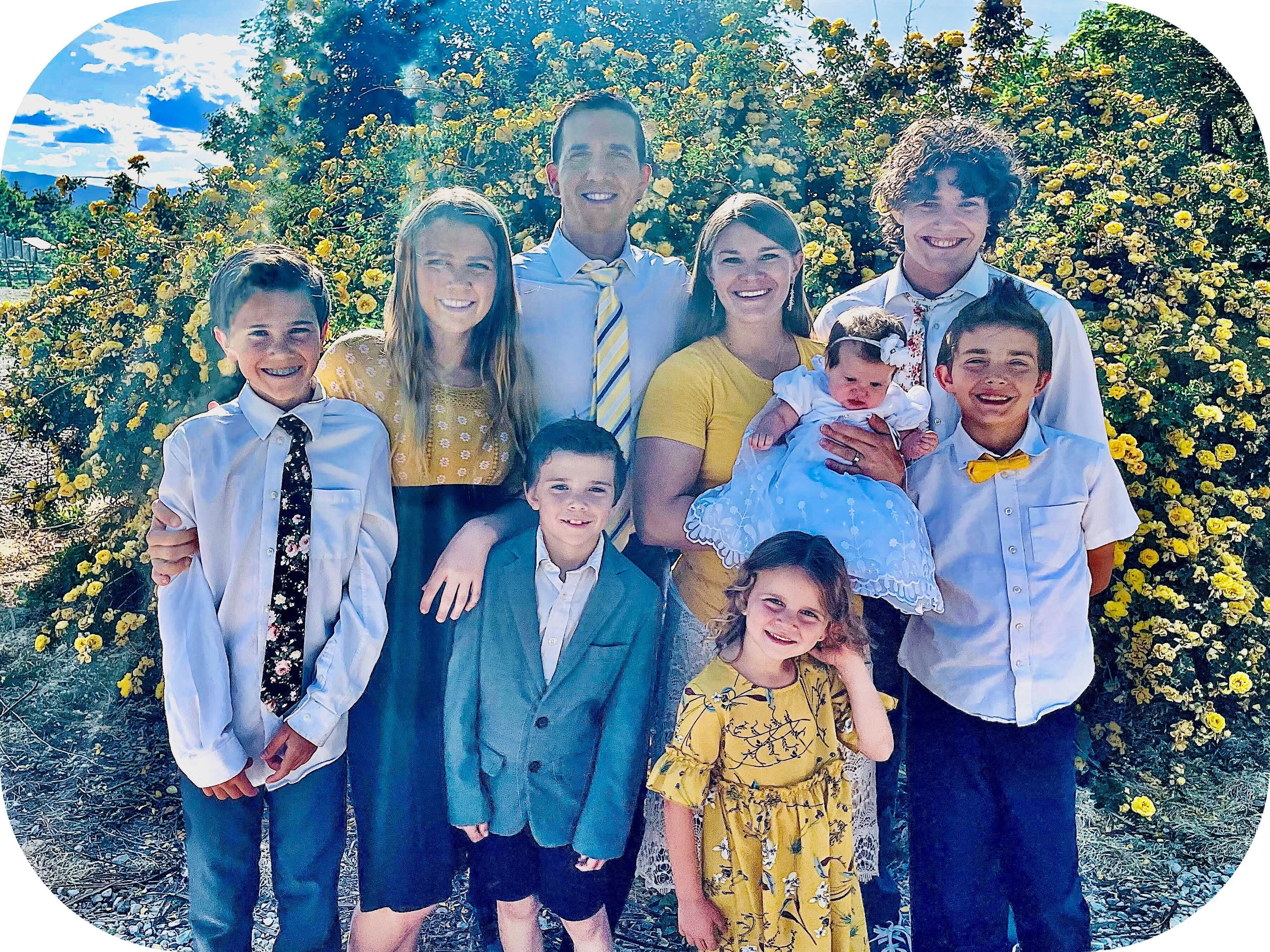 We are the Carter family! My name is Summer and I am the mom of 7 amazing children. Our oldest son is 16, then we have a 14-year-old daughter, 3 more sons ages 12, 10, and 8, a 5-year-old daughter, and a 3-month-old baby girl. We live in the beautiful state of Utah in the US. We love to spend time together and explore the world around us.


What was it that first made you search for an app to help with your situation?
We have a lot of kids and bedtime is a big event! It is always a lot of work to get everyone settled in bed at an acceptable time. Two years ago, I started looking for an app that would tell bedtime stories to my kids. I love to read to my kids but often run out of time in the evening to do so. My younger sons would stay awake for hours sometimes telling each other stories after I put them to bed. This was hard because I would always have to come in and tell them to go to sleep, sometimes multiple times, and this was frustrating. I really try to end the day with my children with positivity and love so this wasn't working. And the kids would be tired and cranky the next day when they stayed up late. I wanted to find an app that would tell stories to them so they would fall asleep happy and in a timely manner.
Did you try any other ways to help with your situation?
I did. I had cassette tapes, from when I was a child, which told stories with good morals. I bought an old stereo that would play cassette tapes and played them for a time. The stereo was old and unreliable and didn't work well so I gave up after a few weeks.
How did you feel the moment Moshi worked for you?
I remember the first night I played Moshi for my kids. It was about Sleepy Paws and I stayed in the kid's room listening to it with them. We were using the free trial and I wanted to be sure the content was worthwhile. My kids loved it and so did I. They wanted to listen to 'Sleepy Paws' night after night; in fact, they still call Moshi Sleepy Paws. I was thrilled. I finally found a great option for bedtime stories. The kids loved the stories and stopped talking at bedtime to listen to them. They usually fall asleep by the time the story was over. After a few weeks (as they only wanted to listen to Sleepy Paws at first) I talked them into trying more stories. I was so excited when I found the meditations and moments sections! I LOVE the meditations and moments! I love how they teach my children how to meditate, how to breathe, how to calm themselves, how to have positive thoughts and more! My husband and I even like to listen to them! I like to make playlists of my favorite meditations and moments and play them for the kids at bedtime. It is so wonderful to find something fun and educational at the same time! I don't subscribe to very many things, but I happily subscribe to Moshi. It is worth every penny to me!

What feature do you find the most helpful on the Moshi app?


I like the meditations and the moments the best. I love that while the kids are relaxing and enjoying a good story they are being taught wonderful skills at the same time. I have also started using the sounds section for my newborn. When the baby falls asleep I turn on a nice white noise sound and she sleeps more deeply.
If you were asked to recommend Moshi, what would you say?

I would definitely recommend Moshi! And I have! It really does calm down the bedtime battles. The kids are happy to go to bed and I am happy that they stay in bed!
What would be the one word you'd use to describe Moshi?
Worthwhile
Do you have any tips for other families using the app?
Don't forget to use Moshi when you are traveling! It is so helpful to have something familiar to the kids when you are in a new place.
Make playlists. They are quick to find and can last longer for kids who don't fall asleep as fast.