Bring mindfulness into your classroom
Moshi for Schools is the #1 solution for teaching kids social emotional skills and mindfulness, both inside and outside of the classroom. Through the Mindfulness in the Classroom SEL series, teachers get free access to lessons that are based on the SEL framework from CASEL as well as Common Core Literacy Standards. Bring the wonderful world of Moshi to your classroom today!
Claim access
What's included
A user-friendly web player to stream stories, music, and more.
Complete access to the Moshi Sleep and Mindfulness app
Lesson overviews and plans
Family resources to send home
Quick Start Guide
Mindfulness in the Classroom: A Comprehensive Social and Emotional Curriculum
SEL is a framework through which we can discuss some of the most important topics in the day-to-day lives of children; making new friends, sharing, dealing with pressure or simply how to calm yourself down after a particularly energetic recess.
With a library of over 300 pieces of audio content linked to characters from the magical Moshi world, our lessons touch on each of these topics in a format that is fun for the kids and easy for the educators.
* Based on The CASEL 5 Framework, what-is-sel
We'd love to hear from you
Is there a piece of content you've love to see? Or perhaps a feature that would make your life easier?
We're dedicated to making Moshi the #1 solution for SEL teaching both inside and outside of the classroom and nothing's more motivating than hearing how you're using the curriculum and what would make it better for you.
Please get in touch at schools@moshikids.com.
Book a Consultation
For a free consultation on how to get started with Moshi for Schools and learn more about the benefits for educators and students, schedule a call with our Head of Schools
This school year will be unlike any other, but routines can be helpful for keeping stress and anxiety in check. Here's how Moshi can help.
Classroom transitions can be tricky for little ones (and their teachers) to navigate…but they don't have to be. Here are some ways Moshi Music can be used to guide your students through them smoothly.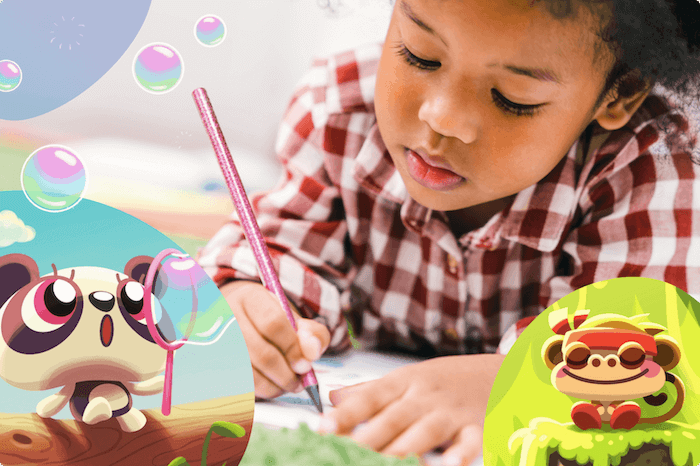 Creativity in SEL education can have a pretty powerful impact, and SEL education has never been more fun with these Moshi characters.
Classroom management is a colossal task for teachers. Here are five ways Moshi for Schools can help you manage your own classroom.
Learning mindfulness at a young age can help your kids live more balanced lives. Here are some fun mindfulness activities to start with for kids of all ages.
Making mindfulness fun is a great way to introduce your little ones to the practice of mindful living. Here's how to get your little one started down the path to mindfulness.