The Best Room Colors For Kids, According to Color Psychology
17 August 2020 • Words by Lauren Breedlove
4
mins
The environment we live in impacts our mood, outlook, behavior, and even our wellbeing. Lighting, color, and decoration all play a part. This certainly rings true for the colors in our kids' rooms. According to a study done by the University of California, children are extra sensitive and impressionable about their surroundings. Their findings suggest that younger kids respond positively to lighter colors while dark shades tend to have a more negative association. Knowing this, it's important to consider the effect that colors have on their environment for sleep and relaxation purposes. 

Color psychologists recommend painting your child's room with a calming palette to help prevent overstimulation and anxiety and assist in promoting calmness, relaxation, and learning. So, while fun, vibrant colors might come to mind when decorating your little one's room, it's important to remember that sleep is the main function of their bedroom. Bright colors are best left for the playroom. Yellow, for instance, is a cute, upbeat color, but the lively daytime effect it gives off might disrupt sleep patterns for your kids. Instead, you could consider a pale, yellow accent color to create a bright, airy effect.
Here are the best paint colors for kids' rooms based on color psychology:
Off-Whites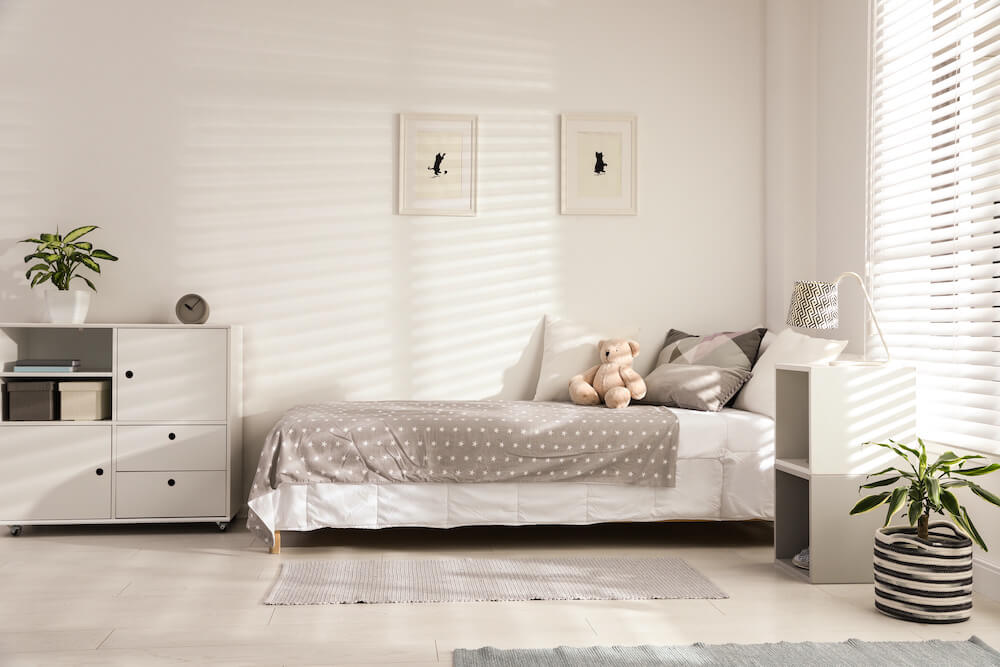 When choosing a paint color, psychology suggests that you want to strike a balance between dark and light shades. Darker tones can hinder mindfulness, affecting sleep quality and patterns. The goal is to create a comfortable space that feels safe and serene for your child to promote a positive frame of mind. This can be accomplished with pale or muted color schemes, as well as neutrals and earth tones vs bold and overly-vibrant shades.

Instead of stark white, off-whites like cream, eggshell or ivory, will add some warmth in addition to opening up the room, space-wise. Adding accents of a very pale pink or green creates a calming combination while adding a bit of depth to the decor.

Soft Blues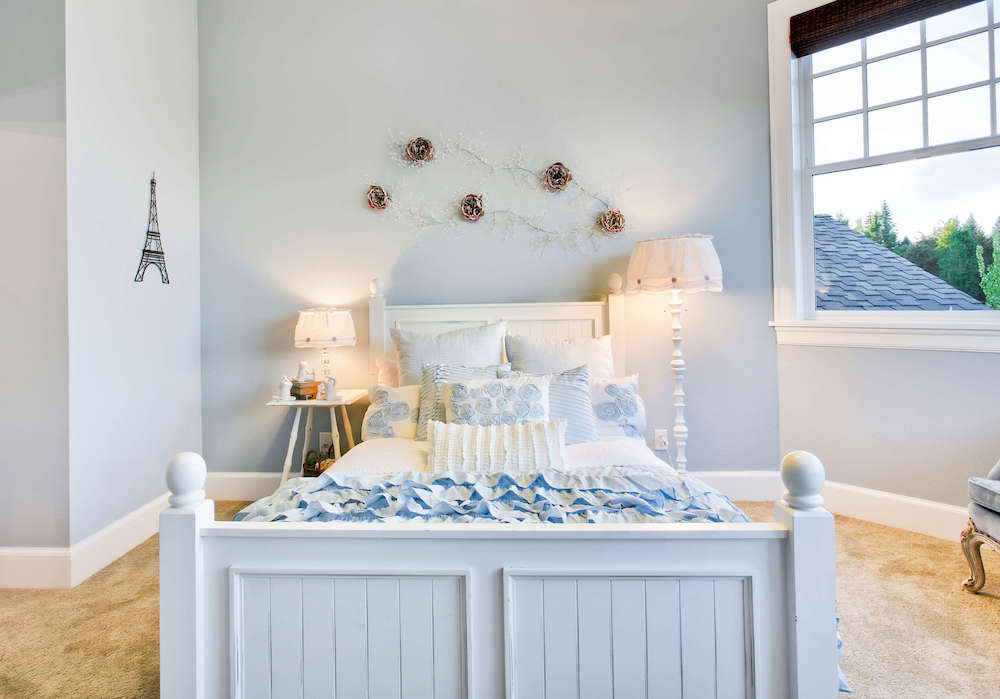 A study conducted by the Journal of Applied Psychology concluded that lighter blues can have a positive emotional effect on children. Make sure to avoid darker hues and opt for soft, warm colors to set a more tranquil ambiance. For example, a sky or pale blue. Lighter-toned blues are actually said to slow heart rates and reduce blood pressure, as well as create a meditative effect.

Light Greens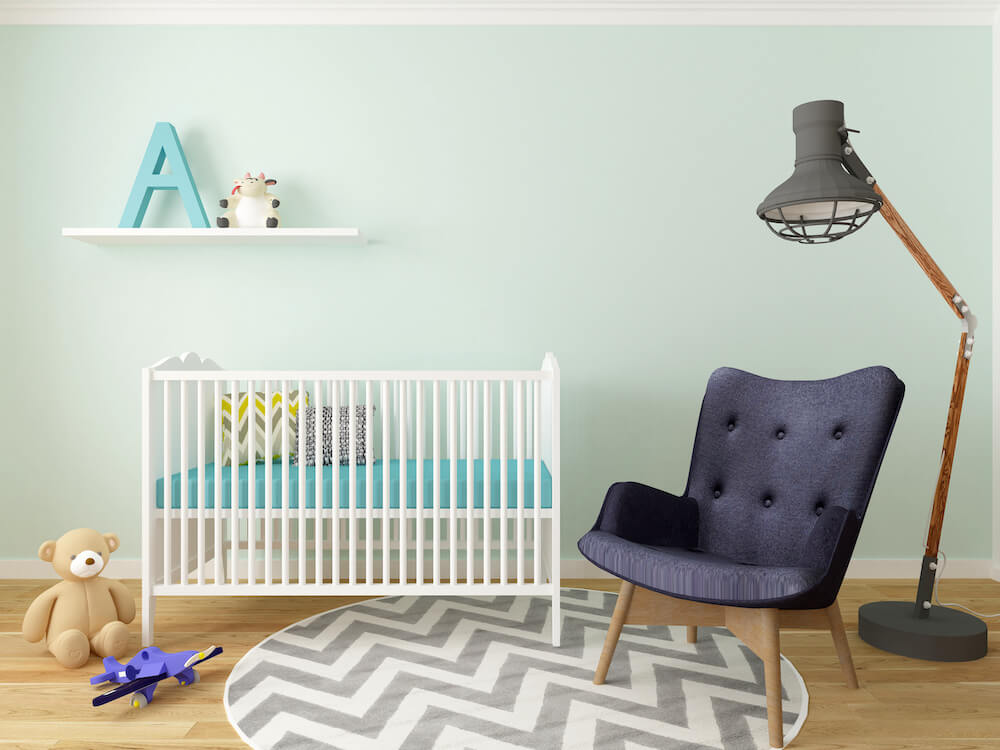 Besides being a great gender-neutral color option, subtle greens like sage, moss or a faded mint shade can also be very soothing. Light greens have been known to promote health as well as concentration for learning; proof that getting a healthy dose of greens is always a good idea.

Faded Lavenders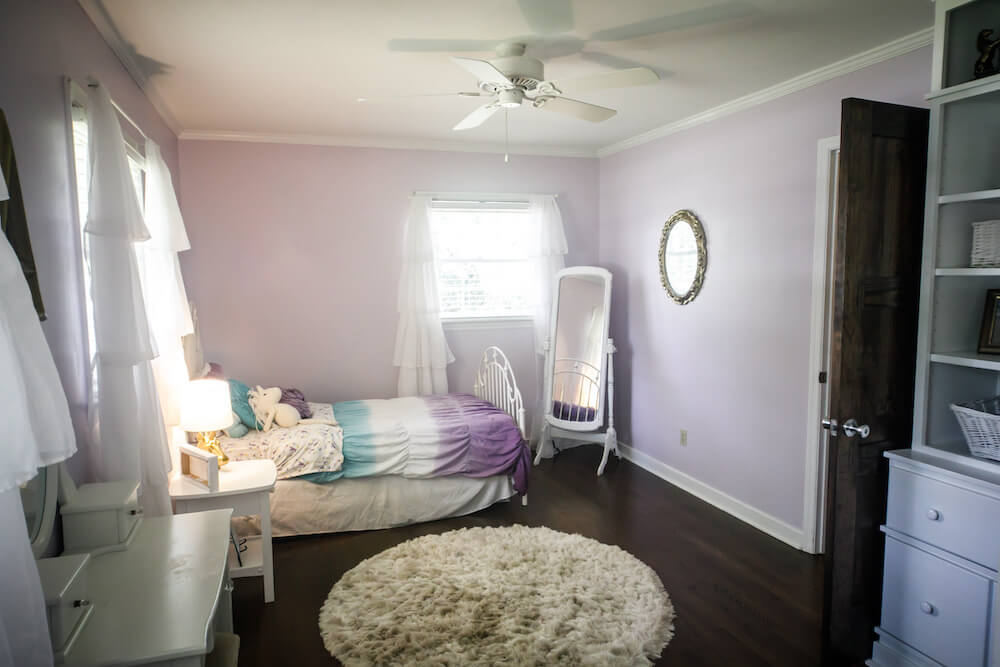 A twist on the classic pale pink, softer purples like lavender, lilac, violet and periwinkle promote relaxation. This is exactly what you're going for when choosing a color for your child's room. These powdery tones can create a more serene environment compared to a darker, more intense purple.

Warm Beiges and Grays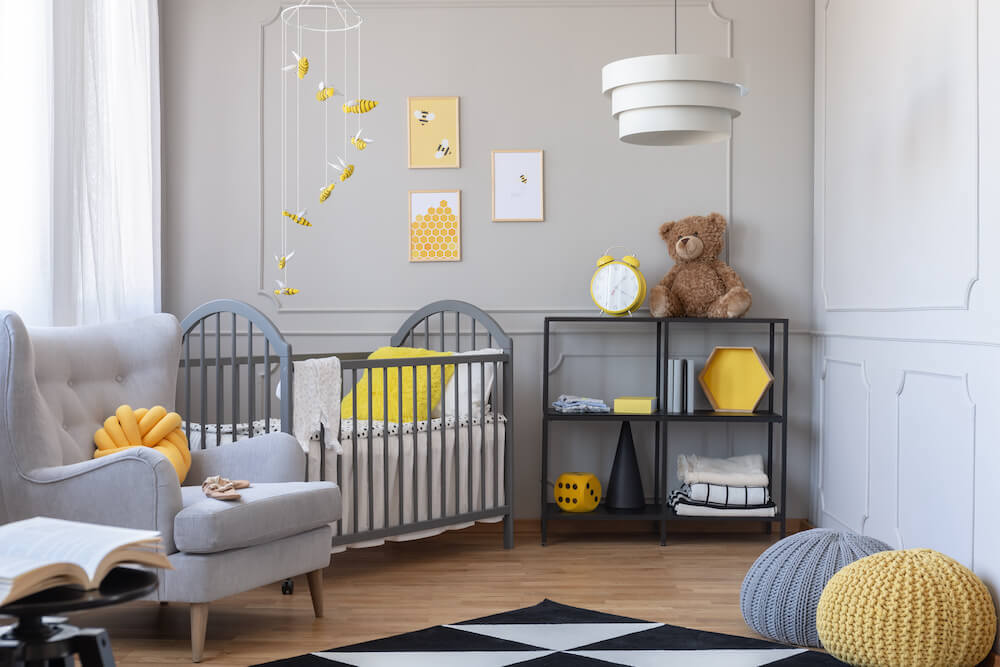 Neutral, earthy tones with warm properties will also add feelings of calm and contentment to your child's room. The uniformity of beige, tan and soft grays promotes peacefulness and rest. In addition, these colors can be a great choice for siblings of different genders that share a bedroom.

To combine more than one color, you can use layers or accents with some of the pastel and subtle shades. The important thing is to avoid creating an atmosphere that clashes or appears too busy as it may result in overstimulation before bedtime.

For the color impaired, this is a handy tool for choosing complementary paint colors from the color wheel.


---

Shy away from intense or bold colors like bright reds and deep purples. Opting for muted tones can have a positive impact on your child's mood and promote sleep and relaxation. When picking out a color, go one or two shades lighter. It's a safer bet as it almost always appears darker once applied to the wall