Creativity in the Classroom: How Moshi Uses Fun Characters to Teach SEL
23 June 2021 • Words by Sharon Brandwein
3
mins
The Moshi for the classroom series is a robust curriculum that focuses on the five core competencies outlined in CASEL 5. With these lesson plans, Moshi adapts the CASEL 5 curriculum to teach kids how to manage their own emotions, feel and show empathy for others, develop positive relationships, and make responsible decisions. 

Unlike other social and emotional learning curriculums, however, Moshi uses creativity as the delivery method to impart these crucial life skills. And while creativity in SEL education is a relatively new idea, the two can potentially come together for a powerful effect. Ahead we'll take a look at a few of the Moshi for Schools lesson plans and the loveable characters we've created to help guide kids on their journey of social and emotional learning. 
5 Lesson Plans That Use Creativity in SEL
Created by licensed educators, Moshi for Schools brings SEL education and mindfulness into the classroom. With a magical band of characters and exciting audio stories, Moshi teaches these concepts in a unique, fun, and accessible way.

Let's take a closer look at some of the lesson plans with our favorite Moshlings. 
1. ShiShi's Soothing Anxiety Shrinker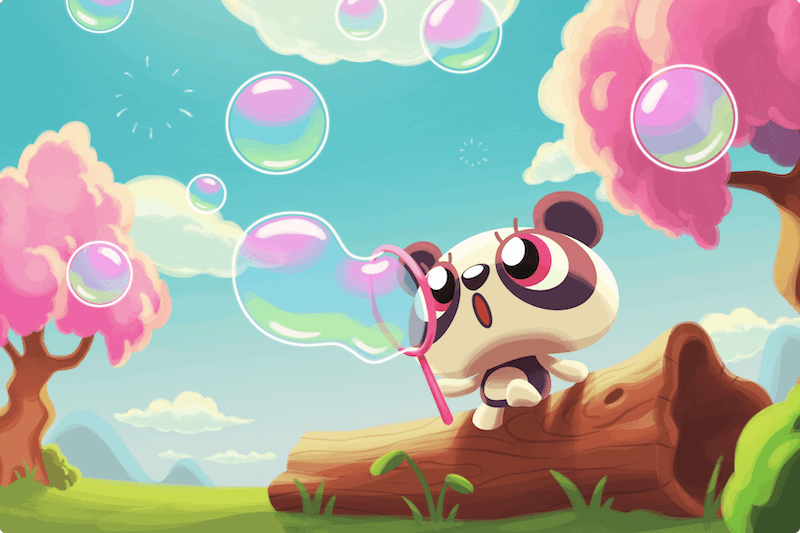 All kids experience anxiety at some point; whether it's making new friends or moving on to the next grade, there's a lot going on in their world. In ShiShi's Soothing Anxiety Shrinker, our magical Moshling named ShiShi the Sneezing Panda explains what anxiety is and shares the special way she makes her anxiety disappear. When ShiShi feels anxious, she calms herself down by imagining a beautiful place. 
2. Chop Chop's 5 Minute Chill

In Chop Chop's 5 Minute Chill, Chop Chop the Cheeky Monkey teaches kids how to relax their bodies and manage their emotions by using powerful self-awareness tools such as meditation, visualization, and deep breathing.
3. Cheeko the Sheriff of Nuttingham

When Cheeko, the Sheriff of Nuttingham, decides to give gold coins to his fellow Moshlings in Furwood Forest instead of taking their money from them, this turns out to be a powerful lesson in giving. This lesson teaches kids how to establish and maintain healthy relationships, and it also shows them that it's always better to give than to receive.
4. Gratitude with Blossom

In this Moshi lesson on self-management, Blossom the Blooming Wonder teaches kids about the importance of gratitude. When Blossom stops to think about what she's grateful for, it helps her keep calm and relax. Not only does she take the time to count her blessings, but she also takes the time to express her gratitude to those around her. 
5. Betty the Yodeling Moo-Moo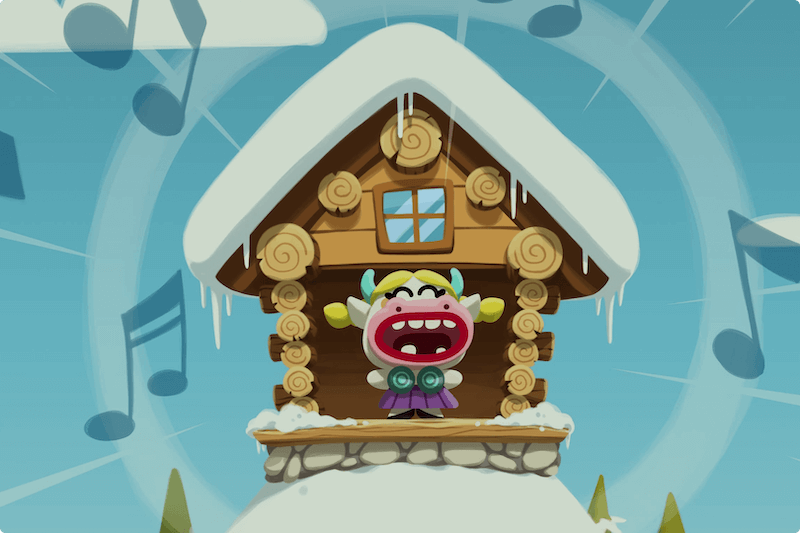 Late at night, when everyone is trying to sleep, Betty the Yodeling Moo-Moo yodels loud and proud in the town square. To fix the problem, the Moshling townspeople in Strudelhofen came together to identify the problem. Once they figure that out, they work together to find a solution that works for everyone — building a stage for Betty in the hills.  In this sweet story, Betty the Yodeling Moo-Moo and her pals teach kids valuable life skills about social awareness, kindness, empathy and relationship building. 


---


Moshi for Schools brings SEL education into the classroom in a fun and accessible way. With a little creativity in SEL, kids will learn critical social and emotional skills that'll set them up for a lifetime of success.